From now on, it's gluing instead of screwing!
With the solvent-free and odourless KEMPERTEC MA-SF metal adhesive, a wide range of metal sheets and sections can be bonded to walls, window sills or parapets. It is ideally suited for metal sheets and sections made of zinc, copper, aluminium, stainless steel and galvanised steel.
In addition, the single-component and thus ready-to-use KEMPERTEC MA-SF metal adhesive remains highly elastic even at low temperatures and is heat resistant.
Product benefits KEMPERTEC MA-SF metal adhesive
solvent-free and odourless
The first metal adhesive that protects our environment and is pleasant to work with.
No leaks
Metal profiles and sheets are securely bonded instead of being screwed together for leaks.
Excellent adhesion results
Can be combined with almost all products in our KEMPEROL system.
Cold flexible and heat resistant
Withstands temperatures from -20° to +80° Celsius and enables stress-free bonding.
Fields of application
For secure bonding of metal sheets and profiles made of zinc, copper, aluminum, stainless steel and galvanized sheet steel
Versatile use on various substrates such as sand-lime brick, concrete, aerated concrete, brick, perforated brick e.g. Poroton
Eigenschaften
Solvent-free and low odor
Alkali-resistant
Flexible at low temperatures down to - 20°C and heat resistant up to 80°C
Low viscosity, thus easy processing
Tension-free bonding during thermal expansion
Consumption
Per mm layer thickness min. 1,4 kg/m2.
Storage
Can be stored cool, frost-free, dry and unopened. Minimum shelf life see container label.
Delivery sizes
5 kg container
10 kg container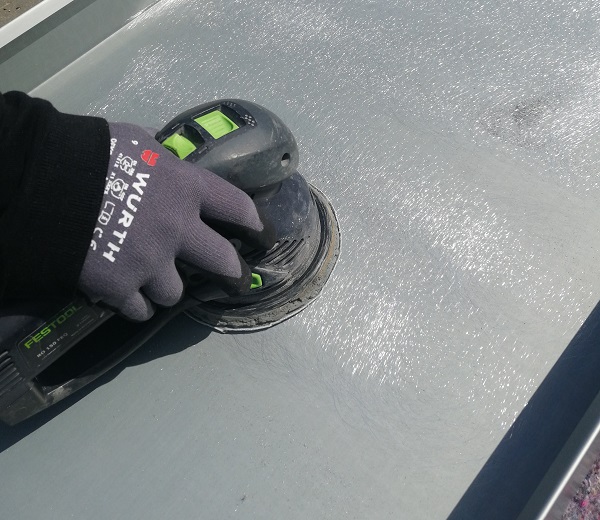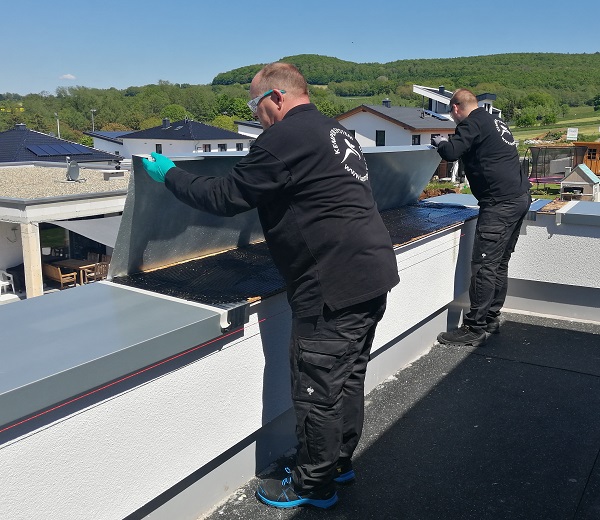 Simple processing
Pretreatment of substrates Substrates must be dry, level, load-bearing and clean. First prepare them accordingly.
Priming KEMPEROL waterproofing, elastomeric membranes and insulating materials must be primed and sanded after cleaning.
Applying the material Now apply the KEMPERTEC MA-SF metal adhesive in a straight and parallel line in the longitudinal direction of the metal to be bonded using the KEMPEROL professional notched trowel. n order to prevent the material from running down the facade, the material is cut out approx. 1 cm towards the edge without the use of adhesive.
Pressing the metals together Finally, apply pressure to join the metals to be bonded and the substrate. For larger blanks, use a board, for example, to distribute the pressure.
A good calculation is half the success
There are things that make optimized business easier - our quantity surveyor is undoubtedly one of them. You don't have to do much at all here: Simply select a product or a system structure and specify the size of the area. You will then receive your individual requirements.
Quantity Calculator
Product / system construction:
Area: qm