Based on PMMA
Our KEMPERTEC AC Jointing Compound is a joint filler which achieves excellent asdhesion on PMMA products. After only 2 to 3 hours it is completely cured and can accommodate expansions of up to 300%.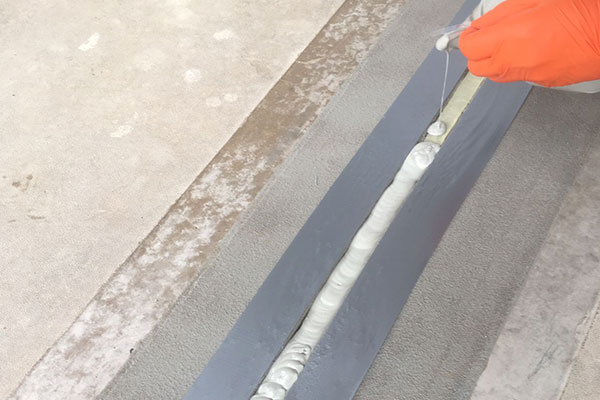 Application areas
Jointing compound for use in combination with KEMPER SYSTEM PMMA products
Properties
Rapid-curing
Excellent adhesion on PMMA substrates
Easy to use
Expansion up to 300%
High resistance to chemicals
Can also be used at low temperatures
Excellent waterproof properties
Highly durable
Workable at ambient temperatures of up to -5°C
High wear protection
Resin base: PMMA
Consumption
approx. 40 g/rm at a joint cross section of 0.25 cm²
Standard colours
pebble grey
Pack sizes
5 kg container
Effective calculation is crucial for success.
There are things that make optimised economic performance easier – our quantity calculator is without doubt one of them. It is so easy: Simply select a product or system structure and specify the size of the surface. And you will be told the exact amount required for the job.
All quantities and times are approximate and without guarantee. For color specifications, absolute RAL match can not be guaranteed.