KEMPEROL FALLSTOP
Fast and easy protection of skylight domes
KEMPEROL FALLSTOP is a ready-to-use, transparent coating. Fall-through-proof tested in accordance with GS Bau 18.
KEMPERTEC FALLSTOP Cleaner
Specialcleaner
Special cleaner for standard skylight domes made of PMMA, PC, PETG, GRP.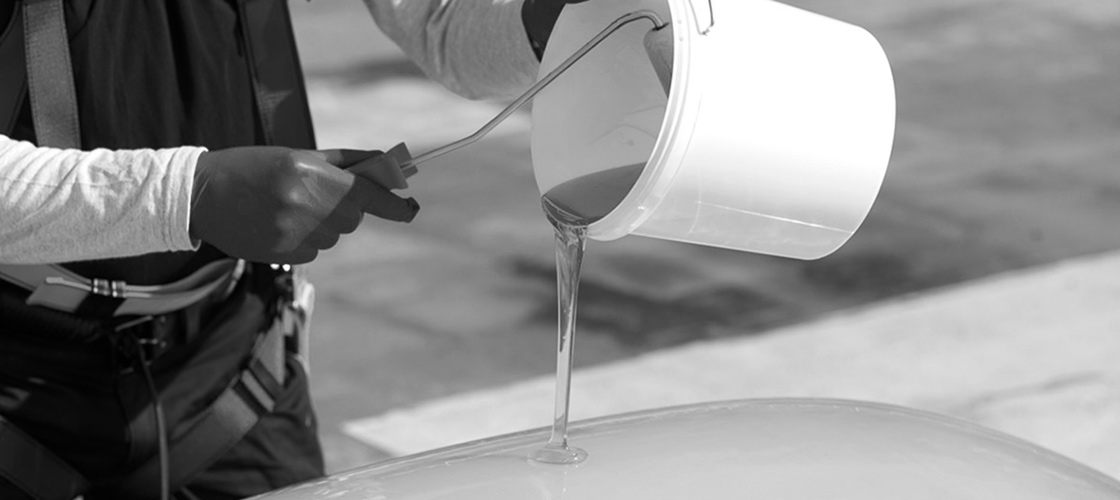 Reliably secured
Skylight domes must be secured according to the provisions of the Employers' Liability Insurance Association. Because, as soon as they are installed on roofs that are walked on, they pose an accident risk. If you want to secure already installed skylight domes permanently at a later date, you are well advised to use KEMPEROL FALLSTOP Surfacing. It not only eliminates the risk of cuts and fall-through but also enhances hail resistance by up to 3 classes. Production plants, engineering workshops, garages and offices are thus better protected against water damage. 
All quantities and times are approximate and without guarantee. For color specifications, absolute RAL match can not be guaranteed.