The fast remedy
Whether for cracks in bitumen sheeting, PVC roofing membranes, concrete, wood, screed or metal – KEMPEROL Roof Patch is a real all-rounder. It is immediately ready for use and can be applied easily and quickly in the event of damage, thereby offering a safe repair option for leaks of any kind in no time at all.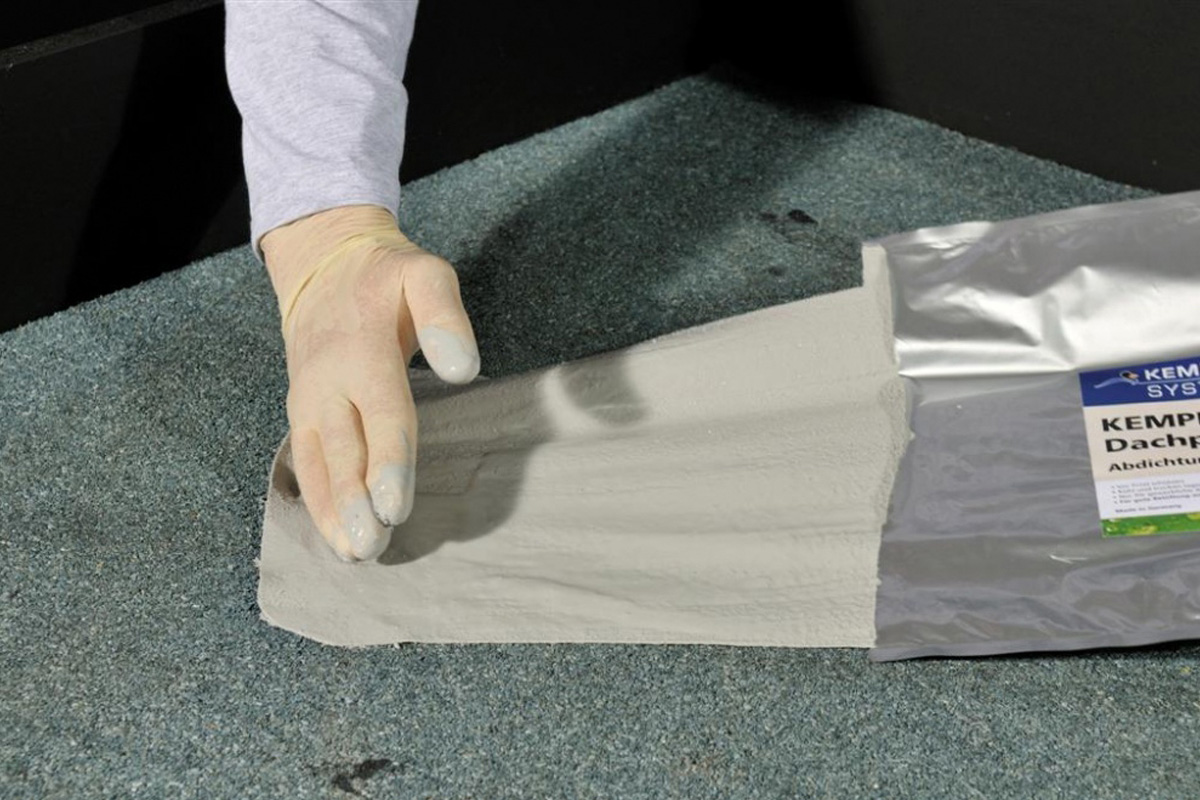 Product benefits of KEMPEROL Roof Patch
Safe repair option for any substrate
Roof Patch is an all-rounder.
Can be used without a primer
Simply apply and done.
Ready-to-use formula
Can be applied quickly and easily in the event of damage.
Solvent free
Can be easily used in sensitive areas or with running air conditioning.
Application areas
For repairing leaks. For flat and inclined surfaces.
Properties
At +23°C and max. 50% rel. humidity:
workability time 30 minutes
rainproof after 60 minutes
can be walked on after approx. 12 hours
fully cured after 1 to 2 days
Standard colours
anthracite
Pack sizes
41 x 27 cm in an aluminium bag, PU 5 pieces in a box
All quantities and times are approximate and without guarantee. For color specifications, absolute RAL match can not be guaranteed.