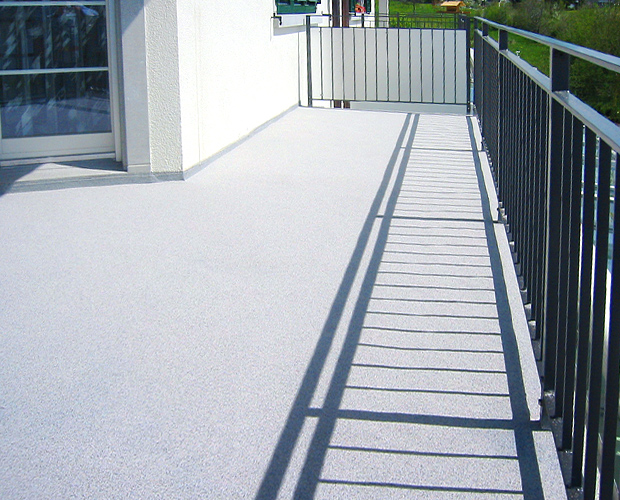 The single-component protective surfacing
Simple and economical: The single-component protective surfacing KEMPERDUR Deko has been developed for both maintenance tasks and the visual enhancement of existing surfaces. And the best part: The material is immediately ready to use without prior mixing!
Product benefits of KEMPERDUR Deko transparent
Single-component and directly applied solution
Can be applied straight from the container.
Decorative
Suitable for enhancing the visual appeal.
Application areas
In form of KEMPERDUR quartz covering as nonslip floor covering for:
Balconies, terraces and roofs
puplic ways
pergolas
Paths in nursing homes and schools
Roof terraces
Footbridges
Stairs
Properties
At +23°C and max. 50% rel. humidity:
rainproof after 3 hours
can be walked on after 24 hours
fully cured after 7 days
Standard colours
transparent
Pack sizes
5kg in a container
Consumption
0.7 kg/m2
Effective calculation is crucial for success.
There are things that make optimised economic performance easier – our quantity calculator is without doubt one of them. It is so easy: Simply select a product or system structure and specify the size of the surface. And you will be told the exact amount required for the job.
All quantities and times are approximate and without guarantee. For color specifications, absolute RAL match can not be guaranteed.